IHS was at the 2012 Tacoma Maritime Fest August 25-26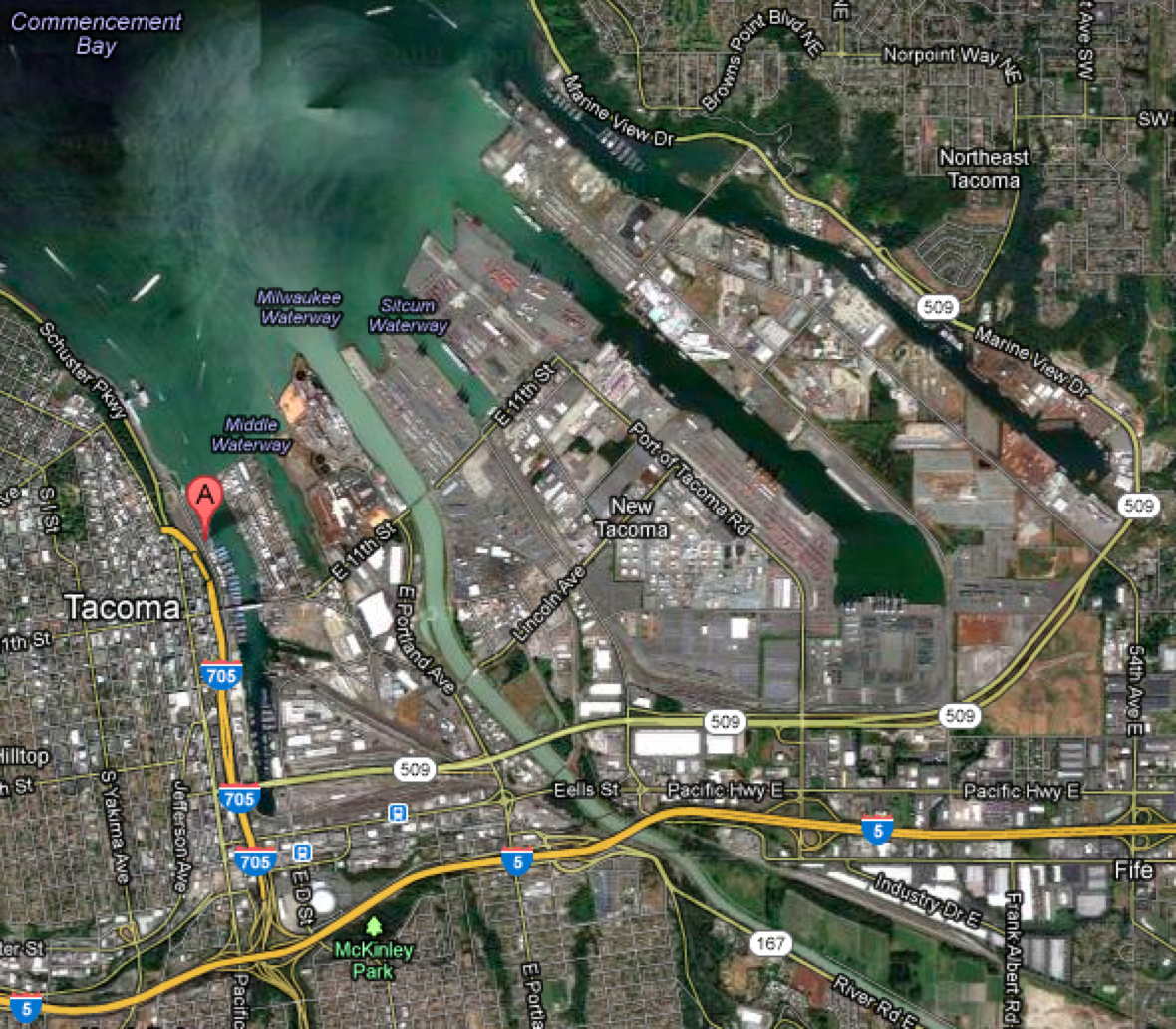 For the past 20 years there has been a Maritime Festival in Tacoma, Washington, at the Foss Waterway Seaport.  You can see what's there at http://www.maritimefest.org/ and find out more about the Seaport itself at http://www.fosswaterwayseaport.org/
In recent years this event has attracted 8,000 – 10,000 people over a Saturday and Sunday.
This year's Maritime Fest will be on August 25-26, and the International Hydrofoil Society has been invited to participate and has accepted.  We think this will be an excellent opportunity to raise the level of awareness of hydrofoils and their performance attributes.  The location on Puget Sound is especially good, since so much early hydrofoil development and construction occurred there, and the weather there is at its best in late August.
Our IHS booth will have a lot of photographs plus two large screens showing videos of hydrofoils in action.  We'll have on display a new hand-built scale model of PGH 2 Tucumcari generously contributed by Martinn Mandles.  In the water nearby will be the hydrofoil craft Talaria IV, a 24-foot Bayliner cabin cruiser converted to foils by Harry Larsen, who will demonstrate it in the Foss Waterway in front of the Seaport.  We also hope to have several human-powered hydrofoil craft there.  Terry Orme, who is refurbishing the Navy R&D hydrofoil PCH 1 High Point, will have a booth nearby.
It isn't often that East and West Coast IHS members are able to get together, and this will be a good time for that.  From the East, Mark Bebar, Frank Horn and Bill Hockberger have already committed to go.  From the West we already know that Sumi Arima, Ray Vellinga, Martinn Mandles, Harry Larsen, Mike Terry and Terry Orme will be there.
Please give it some thought.  We hope you'll decide to go, too.  We'd also like you to help at our booth, if you can.
The Foss Waterway Seaport is at the A marker at left center below.