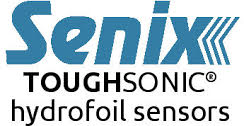 Our ultrasonic sensors are being used on numerous hydrofoils including, we think, all the America's cup boats,  two electric hydrofoil startups. and a few of the university hydrofoil challenge teams.
We've become the vendor of choice for hydrofoils and are working to remain so.
Dimitri Chernyshov
Marketing and Sales Manager
Press Release Date: August 14, 2017 Hinesburg, VT, US –  Farming can often be a business of high-risk, low profit margins, and lots of debt. Researchers are now experimenting with high-throughput automated plant phenotyping, a technology that reduces the risks and increases the profits of farming. Part of that technology is ToughSonic ultrasonic distance sensors […]
Hinesburg, VT, USA — 4 August 2017 — Many governmental organizations around the world are responding to increased flooding and rising seas by modernizing their water-level monitoring systems. The Vietnam Inland Waterways Administration (VIWA) joins the Iowa Flood Center, the Philippine Flood Warning System, and other organizations in using Senix ToughSonic® sensors to modernize their water-level […]
ToughSonic® Ultrasonic Sensors.  Tough. Smart.

Senix ToughSonic® ultrasonic sensors measure level and distance through air using ultrasonic sound waves, often replacing unreliable mechanical devices. They provide high reliability and fast, non-contact measurements at distances up to 50 feet (15.2 meters). Thousands are in use worldwide in many industries in both indoor and outdoor applications.
The Senix ToughSonic and ToughSonic CHEM product lines represent more than 25 years of ultrasonic innovation and engineering. Senix was the first company to introduce computer-controlled ultrasonic sensors in 1990 and we have been making them tougher and smarter ever since. Senix ultrasonic sensors are designed to handle even the most challenging liquid and distance measurement applications and environments. We make them tough and smart and we back them up with outstanding customer service and support.
Tough Construction
Rugged electronic circuitry designed and engineered specifically to meet Toughsonic standards for power, control and longevity.
The highest quality, ruggedized piezoelectric ultrasonic transducers.
Electronics, transducers and cables fully potted in an epoxy resin chosen for its exceptional strength and unique acoustic properties.
316 Stainless steel or Kynar® (PVDF) housings designed to stand up to the most demanding environments.
Smart Features
SenixVIEW™ Software
Every ToughSonic® sensor comes with SenixVIEW sensor configuration and analysis software. SenixVIEW allows you to customize over 60 configuration parameters, dozens of output combinations, networking, data logging and reporting features all accessible through an intuitive graphical interface. SenixVIEW gives you complete control over your ultrasonic sensors.
Outputs
ToughSonic® sensors have up to six simultaneous outputs that are fully configurable using SenixVIEW software. In addition to RS-232, RS-485 or ASCII serial data output, there are three analog outputs and two solid state switches.
"Teach Feature"
Many ToughSonic® models can be configured using a simple pushbutton "Teach" feature. We invented this feature in 1990 and it continues to be the easiest sensor control mechanism available.
Common Sensor Applications
   Liquid Level

Our sensors are commonly used to measure liquid level in tanks, streams, channels and weirs. We measure benign, acidic, caustic, and hazardous liquids in demanding indoor and outdoor environments. Read more on tank level and remote water level applications.
   Object Detection

ToughSonic sensors detect the presence, absence or position of an object or person. We use high sensitivity transducers and advanced control algorithms to detect  small objects and even weak-reflecting materials such as clothing and woven and non-woven materials. Read more on object detection applications.
Call or email us with your sensor challenges before or after you purchase our products.  We'll help you get the most out of your ultrasonic sensors. +1 802 489 7585.
Go to Senix.com to see what our customers say…